What they say...
What are our clients are saying about us?
Debbie - Essex
Hand engraved three heart bracelet
From the first point of contact Michelle could not have been more attentive. She managed to support my request to have the hearts on the bracelet individually engraved and kept me regularly informed of progress.
Michelle went out of her way to provide exceptional service. I am so pleased with the bracelet. I Will definitely purchase through Me Me Jewellery again.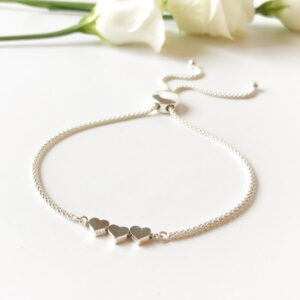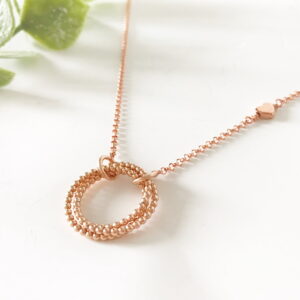 I noticed Me Me Jewellery at a wedding fair and I contacted Michelle shortly afterwards to enquire if she could make a few adaptations to one of her beautiful necklaces. Michelle was super-quick in replying and very readily agreed to make the piece. She kept in touch regularly and the necklace was ready within a week.
I'm thrilled with the end product and wholeheartedly recommend Michelle and Me Me Jewellery for a fantastic customer service experience and an exquisite necklace. Thank you, Michelle!
Cat - Netherlands
Bespoke rose gold eternity necklace
Caterina - Sutton
Hand engraved three heart bracelet
As well as buying for myself several times from Me Me, I have purchased bespoke jewellery for both my nieces for their wedding days. Both girls were delighted with the pieces I brought them and I look forward to adding to their collections. I feel like your jewellery is a new family tradition.
Thanks again for creating such amazing pieces - Keep on making!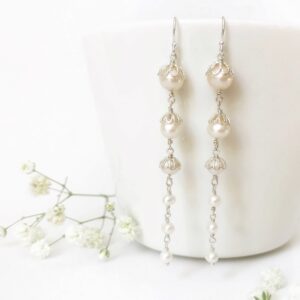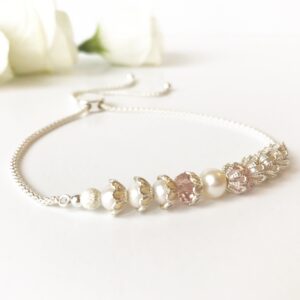 Just wanted to say thank you! My friend loved the bracelet I brought from you for her 50th birthday. It looked really lovely on and the packaging and gift wrap was so pretty too. Many thanks.
Avril - Addlestone
Blush crystal and pearl slider bracelet